Let's start with the positive, before we move onto the UK government's complete inability to develop and deliver policy.
New Zealand resorts will open
The easing of lockdown restrictions in NZ mean that ski areas will open. There will no limits to numbers on the slopes, only in buildings, and social distancing will apply throughout.
No lifts are expected to turn until late-June, but we'll be following progress closely.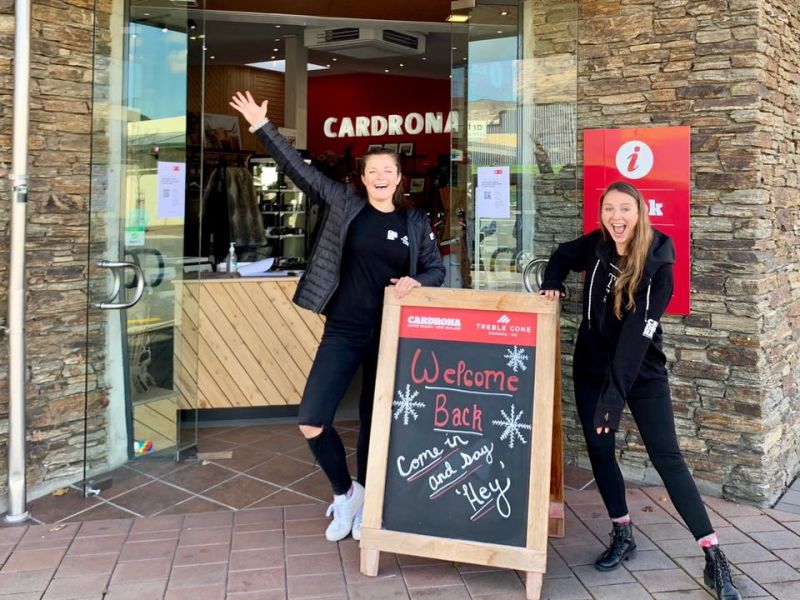 Lifts in Chamonix opened this weekend
Although only accessible if you live within 100km of resort, yesterday both the Aiguille du Midi and Montenvers lifts opened.
Various measures were in place that limited capacity, but day-trippers, mountaineers and skiers all took advantage.
Italy will open borders from June 03
Italy has announced on Saturday that from June 3 all visitors will be allowed in with no obligation to self-isolate.
European countries are being advised to open their borders to countries with similar coronavirus risk profiles.
And the less positive news this week…
Quarantine announcement sums up UK Government's incompetence
Matt Lucas nailed the Prime Minister's announcement within a few hours of its self-indulgent timing at peak-viewing time last Sunday evening.
Among the confusing messages, no policy was less thought out than the 14-day quarantine announced.
The effects for the travel industry are obviously significant. Even more so when the policy changes on a day-by-day basis:
'It will soon be the time…'
The proposed quarantine for arrivals hasn't started yet (the latest suggestion is that it will be announced this week, 10 days after the initial statement).
On 10 May Boris Johnson said it would 'soon be the time', that date itself remaining vague (but certainly not mid-March, when it could actually have been useful) and based on no evidence.
Virginia Messina, MD of the World Travel and Tourism Council, said she was concerned by the new policy:
"Quarantines work when implemented early, so it should have probably been applied much earlier in the UK."

We believe this is going to highly damage the confidence of people who are wishing to travel or at least make some plans in the near future."
Let's be straight about this: it would be a disaster for the travel industry and it seemed as if everyone would have to take their holidays in the UK or Ireland this year.
'…but France is okay'
Apparently a simple call from President Macron on Sunday evening meant there was a loophole for arrivals from France.
Great news for the travel industry, whose hopes were lifted again (despite the lack of logic behind this decision)
'…and it only applies to airports'
Even better for the travel industry, ferries and train arrivals were excluded.

Although, again it was hard to see the logic, but driving to France (and by extension to anywhere in Europe) was fine, so holidays were back on again and there was a massive jump in people looking for holidays.
'Actually, that last bit was wrong. It does apply to ferries and trains. And France.'
As the week went on, the government back-tracked on France (discovering in a complete shock that it might be legally unenforceable) and on non-air travel.
And even Scotland doesn't want us. So back to square minus one for the travel industry.
Who knows if this 14-day quarantine will even happen, or how long it will be in place for, but if there is any certainty it's that the Government will get it wrong again.